---
FLOOD RELIEF
Kerala: Continuing the relief services among the families affected by the severe floods that had hit the state in the month of August, Tiruvalla centre distributed 23,588 notebooks, 115 geometry boxes and 516 T-shirts among 3816 students in Alappuzha and Pathanamthitta districts from 20 December to 22 February.
---
FIRE RELIEF
Arunachal Pradesh: In a fire incident at Puak Gumin village in West Siang district, a house was completely burned down. Aalo centre distributed 10 blankets, 20 shirts, 20 trousers, 14 jackets, 14 sweaters, 6 belts and stationery (notebooks, pen, pencils, etc.) to a family on 3 March.
West Bengal: On 16 March, a fire gutted 25 shanties in Nivedita colony at Dakshineswar, Kolkata. Saradapitha distributed 50 saris, 50 tarpaulins and 6 kg biscuits to 50 families from 18 to 20 March.
---
FLOOD REHABILITATION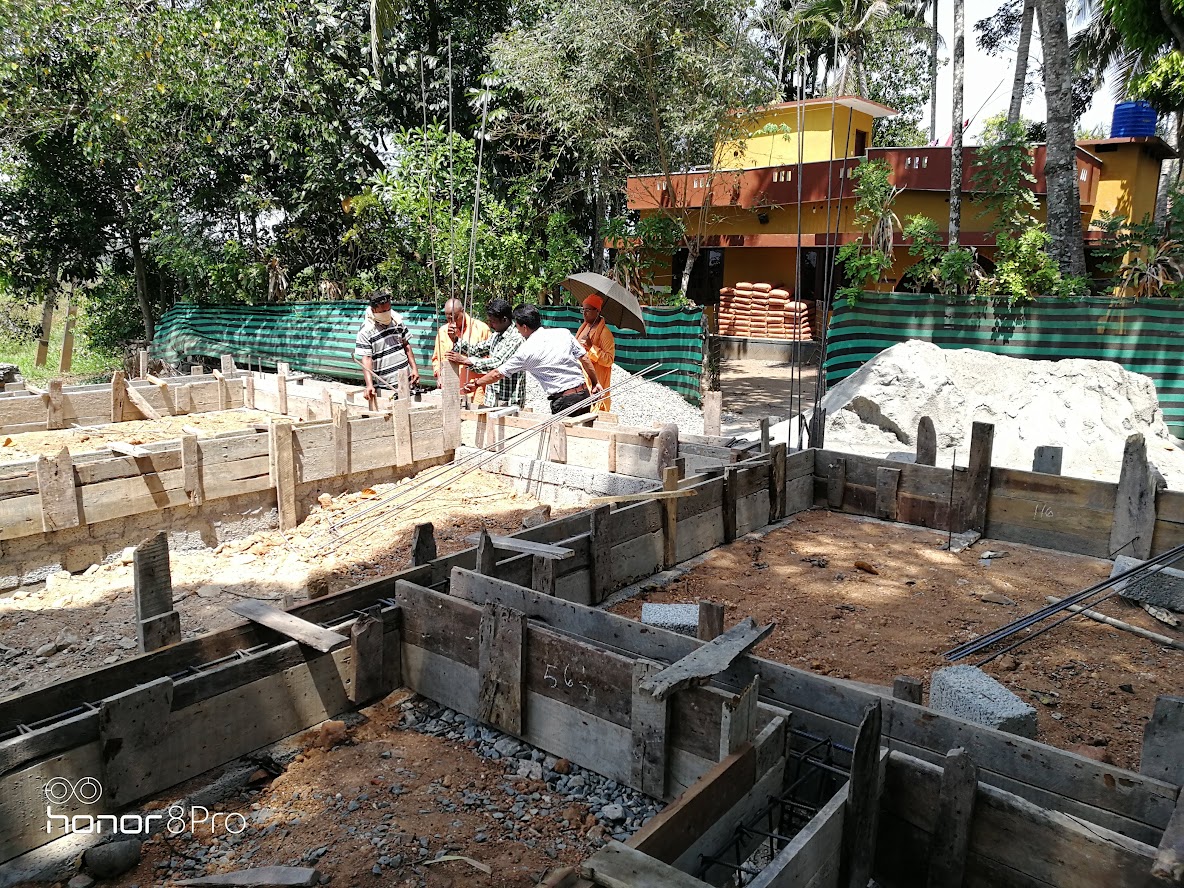 The Headquarters (Belur Math), through Kochi centre, has undertaken rehabilitation work by constructing 8 anganwadis (rural childcare centre) in Alappuzha district. Construction work is going on.
View More in Google Photos : Kochi
---
FIRE REHABILITATION
West Bengal: In response to a fire incident at Kamarda village in Purba Me-dinipur district in which a house was destroyed, Contai centre provided 22 asbestos sheets, 30 bamboo poles, 12 wooden poles and other construction items to the family from 1 to 12 March.
---
ECONOMIC REHABILITATION
Under self-employment programme, the following centres distributed necessary items, shown against their names, to poor and needy people in their respective areas:
Guwahati: 11 tantsal (weaving instruments) and 20 sewing machines on 17 March.
Rahara: 6 tricycles, 2 wheelchairs, 12 hearing aids, 1 folding stick for the blind and 1 walking stick from 25 December to 16 March.
---
WINTER RELIEF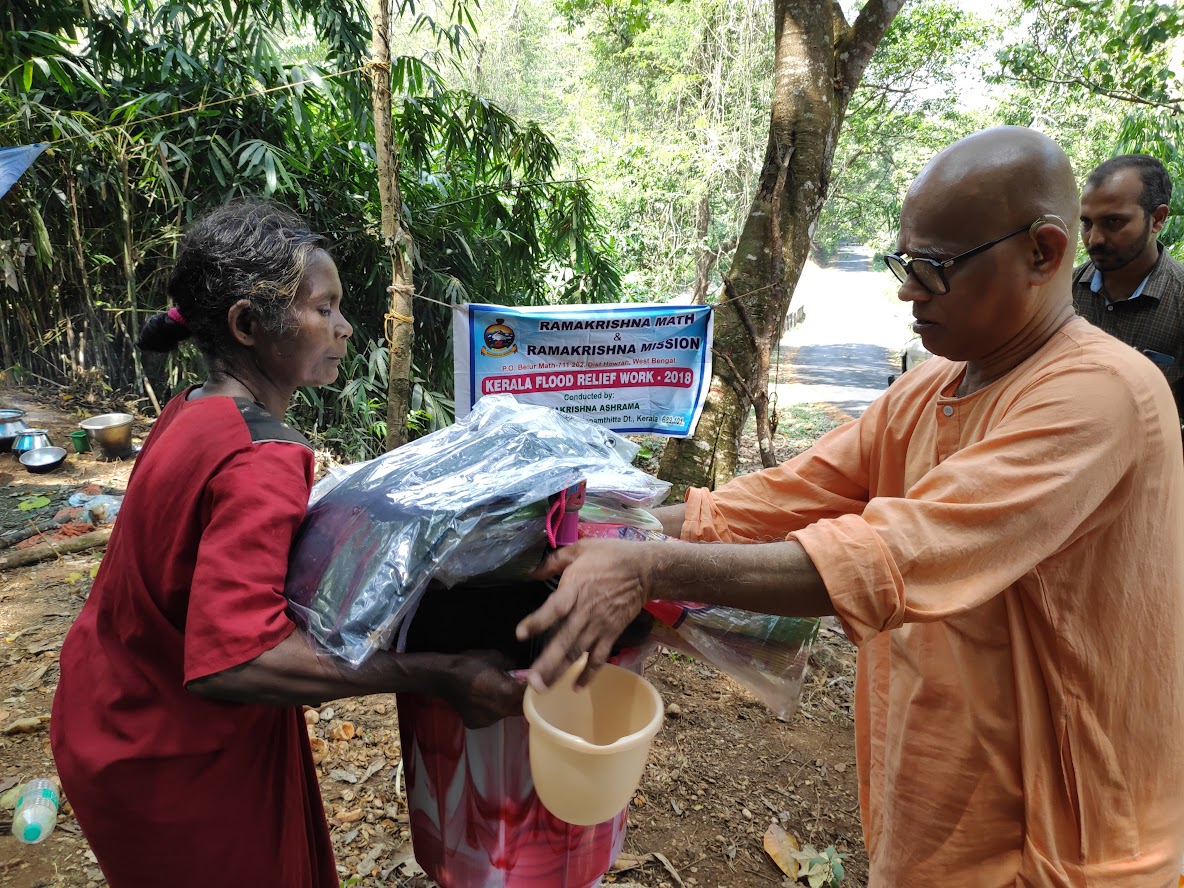 This year, 63,344 blankets and 1,53,176 winter garments are being distributed among the poor and needy people, through 122 of our branch centres in different parts of the country.
View Album in Google Photos : Tiruvalla
---
DISTRESS RELIEF
(i) To extend a helping hand to poor and needy people, 8 of our centres in different parts of the country have distributed 2910 saris, 1249 dhotis, 103 lungis, 1182 uttariyas, 390 T-shirts, 12 churidars, 81 assorted garments, 150 children's garments, 220 bedsheets, 876 mosquito-nets, 76 kg baby food, 7334 notebooks, 6161 pens, 1154 pencils, 577 erasers and 577 umbrellas among poor and needy people during the month of March.
(ii) In the current year (2018-19), new adult garments donated to us by ITC Ltd. are being distributed among the poor and needy under the Garments Distribution Programme. ITC Ltd. has donated nearly 3.61 lakh garments (2,71,723 shirts/T-shirts and 1,74,185 trousers) to 90 of our branch centres.
View Album in Google Photos : Baghbazar |Imphal  |Indore |Kamarpukur |Koyilandy  |Ramanathapuram | Sargachhi  |Sarisha |Jayrambati| Swamiji's Ancestral House |
---